Winner's Guide 
Quick-jump to:
If you've received a lucky strike and want to reap those wins, read on through our step-by-step guide to help you obtain your earnings.  
There is a verification process to complete before you can claim your prize; it's all part of the journey to landing the big wins.  
STEP 1 – JUMP FOR JOY
You've made it this far, and you deserve a huge congratulations. Claim the winning moment, make it yours, or you can scream, shout, and let it all out. 
---
STEP 2 – REVIEW ACCOUNT DETAILS
Take a moment to review all your account information, checking closely for minor errors or blank spaces. Failure to complete this part of the verification process correctly could mean that there will be a delay in verification.  
Please pay close attention and input your payment details with care.  
---
STEP 3 – REVIEW YOUR PAYMENT DETAILS
socialtournaments.com currently offers  different methods payments to choose from; these include Skrill, Neteller, Bank Wire, Bitcoin, Litecoin, USDT and casino account. 
Prizes will be sent out simultaneously for any of the  payment options; it all depends on your preferences.  
---
STEP 4 – VALIDATION
The validation process is our chance to find out all we need to know about you. Send an e-mail to [email protected] with the copies of the following documents. Please be aware that prizes for unverified accounts are automatically forfeited if not claimed within 14 days, counting from the day the tournament ended. Please verify your KYC status and make sure you're all set to receive your prize.
The first document that needs to be verified is your ID card. This can be done by sending a picture or scan of any form of official ID, such as:   
National ID 

Passport 

Driver's License  
The purpose of this process is to ensure that you are aged 18 or above, which is deemed the legal age for us, and for you to be playing online at Social Tournaments.  
Please ensure that the form of ID you send has your full name and date of birth clearly visible.
The second document that we require is proof of address. Due to legal requirements, we need to ensure that you are a resident of a country where service is both legal and available. You can send a digital version or a photo of a recent utility bill, providing it contains the following: 
It is registered to your current address, and all information matches the previous documents. 

It needs to have been issued less than 90 days ago.  
Utility bills, bank statements, government mail, or a paper from the resident registry are all accepted proof of address documents.  
However, please keep in mind that we only require proof of residing address on these occasions:
if you are a citizen of a restricted country, but your current residence is in another country

if the country on your ID doesn't match your current country of residence
Finally, we need to validate your payment method. We do this to ensure that prizes are sent to the correct account. The documents we require would depend on the payment method you selected on your socialtournaments.com account. 
SKRILL
Skrill is an e-wallet that is free and easy to use, focusing on cost-effective international transfers. Anyone can acquire a Skrill wallet – all you need is an e-mail address. If you don't already have a Skrill account, you can head to www.skrill.com to register for one. Players can complete the entire process within a few minutes. 
If you are a Skrill user, we need a screenshot of your Skrill account – your name and e-mail address associated with your e-wallet with all information visible. If you need any help, check out the screenshots below: 
DESKTOP
MOBILE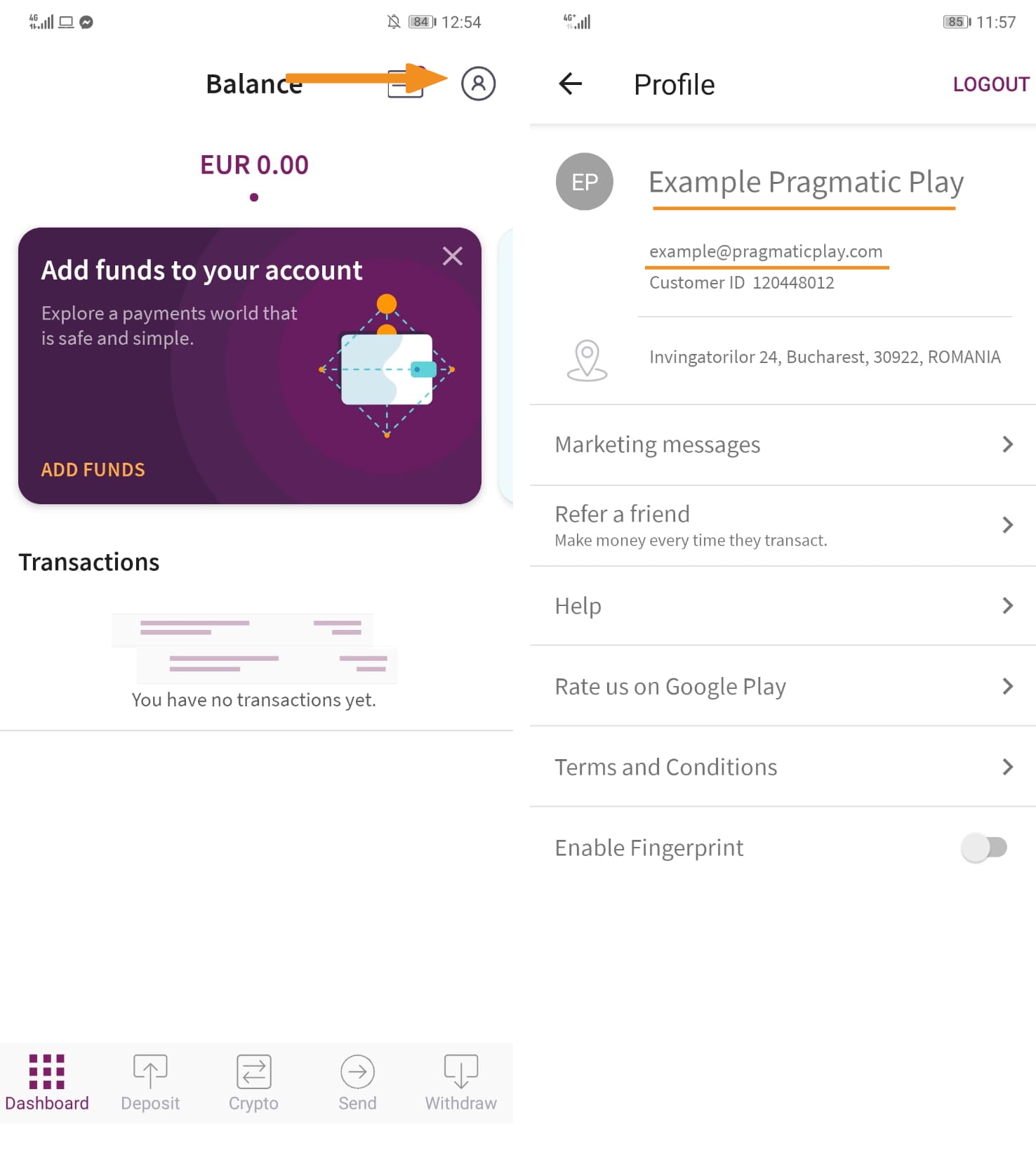 NETELLER
Neteller is an e-money transfer service that anyone can use if they have an e-mail. The sign-up process is quick, free, and painless, so if you're thinking about joining the Neteller community, visit www.neteller.com and register – we promise it only takes about two minutes. 
Once you have a Neteller account, we're going to need a screenshot of your account with your name and e-wallet e-mail address. Both need to be visible. If you're unsure what to screenshot, check out the images below for help. 
DESKTOP
MOBILE
BANK WIRE
The validation process for users who prefer a bank transfer is as easy as the previous two options. 
If you use online banking, send us a screenshot of your online bank account. Your name, IBAN, and BIC/SWIFT need to be visible. 
If you don't use online banking, you should ask your bank for assistance – bank statements sometimes have the required info, but there are thousands of banks all over the world, so that it will vary. The best course of action would be to speak to a bank clerk about what you need and ask for advice. 
Please don't send us pictures of your credit/debit cards! They do not qualify as valid verification documents.  
BITCOIN, LITECOIN & USDT 
The good news with this method is that you won't have to go through the entire KYC process as your cryptocurrency payment method will be automatically verified. However, you will still need to send the KYC team the other two documents requested for validation: proof of ID and address. 
Please be careful when typing your wallet address; otherwise, your prize might fall into the wrong hands!  
CASINO 
Players can opt to transfer their winnings to their chosen casino account. You just need to send us a screenshot of your casino account profile which shows your User ID/username. 
You may opt to select casino as the secondary crypto payment method as well. Players can set their maximum amount, and if their winnings of the week didn't exceed the threshold, then it will be paid to your chosen casino account. If it exceeds the threshold, it will be paid to your primary payment method. Similarly, you will need to send us a screenshot of your crypto casino account profile which shows your User ID/username. 
Once you've e-mailed these three documents to KYC, it usually takes up to 48 business hours for the validation to be complete. If something is missing, or one of the documents cannot be used, they will contact you and let you know. 
---
STEP 5 – JOURNEY COMPLETE
If everything is OK, your account is validated, and you are all set up to receive your prize. Validated users are sent to the payments department, and they take care of the rest. 
Be aware that the payout list is generated every Monday around 16 UTC, while prizes are sent out every Wednesday and Thursday and may take up to 10 bank days. 
---
If you have any further questions or concerns, you can always contact us at [email protected]
Don't be shy, we are always happy to hear from our players!